A FEW WORDS ABOUT US
As one of the most innovative restaurants in San Diego, we are committed to changing the way our guests think about food. Everything we do is made from scratch and with love. From our signature breads to our fruit-infused sangrias, something is always cooking at Cafe 21 San Diego.
Get ready for a true Cafe 21 experience, where amazing food and drinks as well as good company and beautiful ambiance are all part of the Cafe 21 way. Our concept is small plates, allowing for variety and our guests to indulge in different tastes and flavors. Everything from our style of service, spices, and techniques are true to the culture of Azerbaijan.
We only work with the best, freshest ingredients to bring you unique seasonal dishes made from locally grown produce, hormone-free grass fed meat, wild seafood, and antibiotic-free Mary's Free Range Chickens. We love hand making our own sourdough bread, which is baked daily using organic flour and a very special starter named Lola.
What is important to you is important to us and we are here to meet your tastes, accommodating gluten-free, vegetarian, and vegan guests. With an eclectic menu offering, Cafe 21 San Diego will awaken your palette with our superior food artistry and handcrafted cocktails.
Be ready to experience Nature's Kitchen as interpreted by our revered and most inventive Chef Leyla.
MASTER CHEF
LEYLA JAVADOV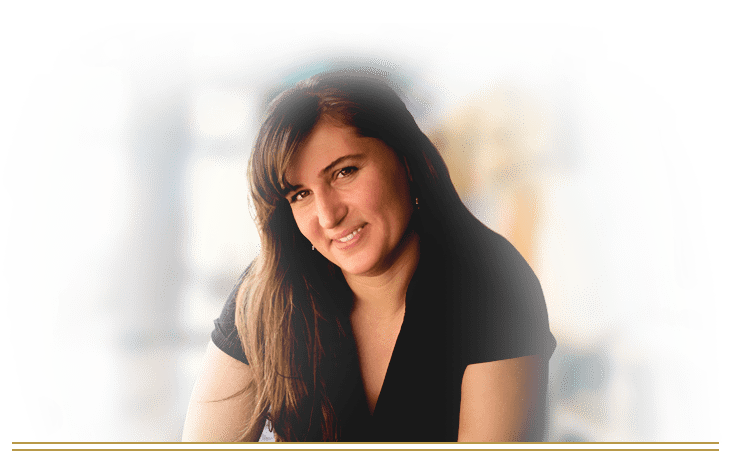 Master Chef Leyla puts her heart and soul in every dish that she creates. Originally from Azerbaijan, Chef Leyla offers the most eclectic and unique menu making Cafe 21 San Diego the most flavorful and interesting California fusion kitchen in SoCal.
Everything we do is made from scratch, which is one of the many reasons we are referred to as Nature's Kitchen. Using the freshest
ingredients as well as traditional techniques and spices from the East, we like to say that Cafe 21 San Diego is where the old world meets the new and a perfect fusion of East and West.
Warm Words
FROM OUR CLIENTS
Awesome place for brunch! We came here around 10:30 on a Wednesday and the place was surprisingly crowded (outdoor seating). Inside was almost empty, everyone wanted to sit outside. The waiters were nice and very quick to bring our food out, the presentation of the food was beautiful, the food itself tasted fantastic. One of the coolest brunch places I've ever been to. Will definitely be back next time we're in San Diego!

This is the brunch place to be. Went in on a Thursday and it is every female's place. They have mojito, mimosa and sangria flights. Just try em all. Legit amazing. $21. We had the best server. His name is Jorge and he really took care of us, so attentive and sweet. That man needs a raise!Everything was great. I grabbed the monte cristo $14 and it was so friggen good. (contd. on yelp)...

We had the Chocolate truffle crepe cake and slow braised short ribs which were entirely delicious! It's a very healthy restaurant so like most healthy restaurants they don't have a lot of the usual appetizers but I'd definitely recommend coming here and trying out some of appetizers because the two dishes we had were very tasty and worth every penny! (contd. on yelp)...
FULFILL YOUR CRAVINGS
VIEW OUR MENUS
MENU
EVENTS & CATERING
WHO DOESN'T LOVE A GOOD TIME?
LEARN MORE